I am currently in the middle of refinishing my first pieces of furniture – hardcore!
I have finished raw furniture and have repainted furniture, but I have never taken a piece and fully sanded it down before – until now.
I got an old dresser from my grandparents in the fall and it has been sitting in our sunroom waiting to be brought back to life. I'll post about that whole process later, because right now I'm looking at knobs!
Since this dresser is pretty special to me I'd like to get some fun hardware for it! The dresser is an espresso color that is tall and straight with some curves at the bottom. And I need 12 knobs so they can't be too expensive!
via
Should I get fancy, classy glass knobs? That could look pretty with the dark espresso color.
via
Or fun ceramic ones like these babies from World Market?
If you know me at all, you know I LOVE these seaglass knobs from BeachyRustica – but I don't think they would go with the style of the dresser one bit. : (
I supposed I could also DIY the ones that came with the dresser… Hmmmm, that's a thought…
These are adorable!! But at $8 a pop that's getting pretty pricey.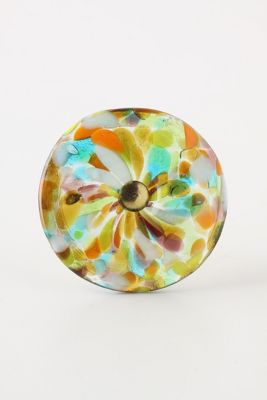 via
I also love these from Anthrologie! But again, at $8/knob that would cost me $96 in hardware for one dresser. Yikes.
What do you think? Glass? Ceramic? Plain old brushed nickel? DIY?
Sidenote:
Let me just ask right now – how on earth is there NO Hobby Lobby in Massachusetts or World Market in New England!?
Dear Business Development and Store Locator Teams of Hobby Lobby and/or World Market,
Please build a new store new my house. That is where everyone in blogland happens to buy cute hardware. And you don't ship things that small.
Thank you,
Kat